About
Churchill Auto Care is owned by Dave Caurvina and his daughter Laurel Caurvina. The business was purchased by this dynamic duo in September of 2014 and aims to provide an excellent automotive repair/maintenance experience to everyone in the Frederick, MD area. Dave has many years of experience as an ASE Certified Master Technician and has been a Maryland State Inspector for over 30 years. He is certified as a Honda and Ford Master Mechanic. Previous to owning Churchill Auto Care, Dave spent his career working for dealerships. He realized he wanted to take care of his customers in a more positive way, by building trust and providing compassion and understanding to each person's needs. Safety of your vehicle and integrity to provide honest reports of your vehicle matter to everyone at Churchill Auto Care.
The employees at Churchill Auto Care are continuously trained to provide an excellent experience and make sure the vehicle is repaired correctly the first time. We provide the best warranty in Frederick, MD – a 36 Month/36,000 Mile Nationwide Warranty through the Technet Program, which also provides our customers with a Roadside Assistance Reimbursement, at no cost! We are always open to questions, so if you need any thing, please don't hesitate to call or text 301-620-7620!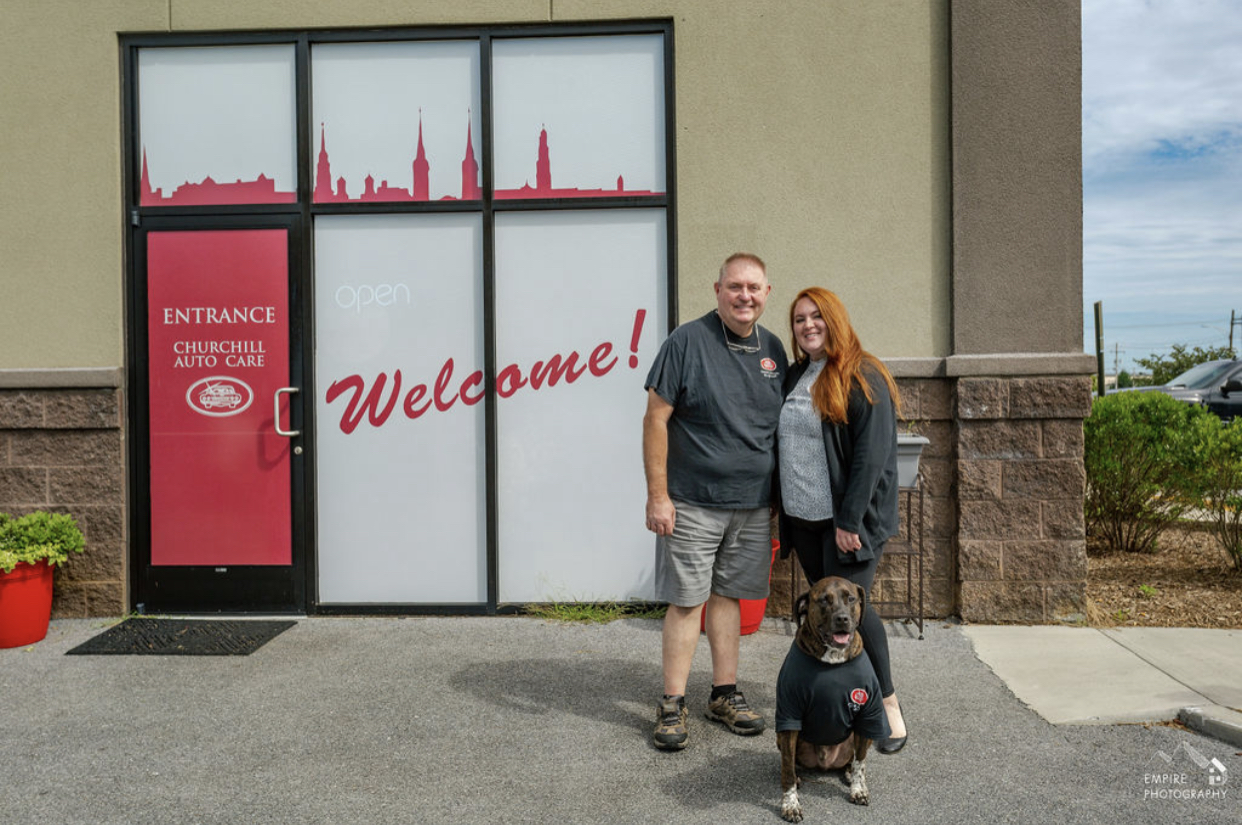 Dave and Laurel (owners.) Family-owned and operated!
David Caurvina
Owner
Dave (also known as "Laurel's Dad,") is the owner with 35+ years of experience in the automotive maintenance and repair industry. He is a Maryland State Inspector, is ASE Master Certified, and Master Certified in Ford, Honda, and Volkswagen. His hobbies include playing poker, hanging out with family (especially his granddaughter,) telling dad jokes, watching sports, and fishing.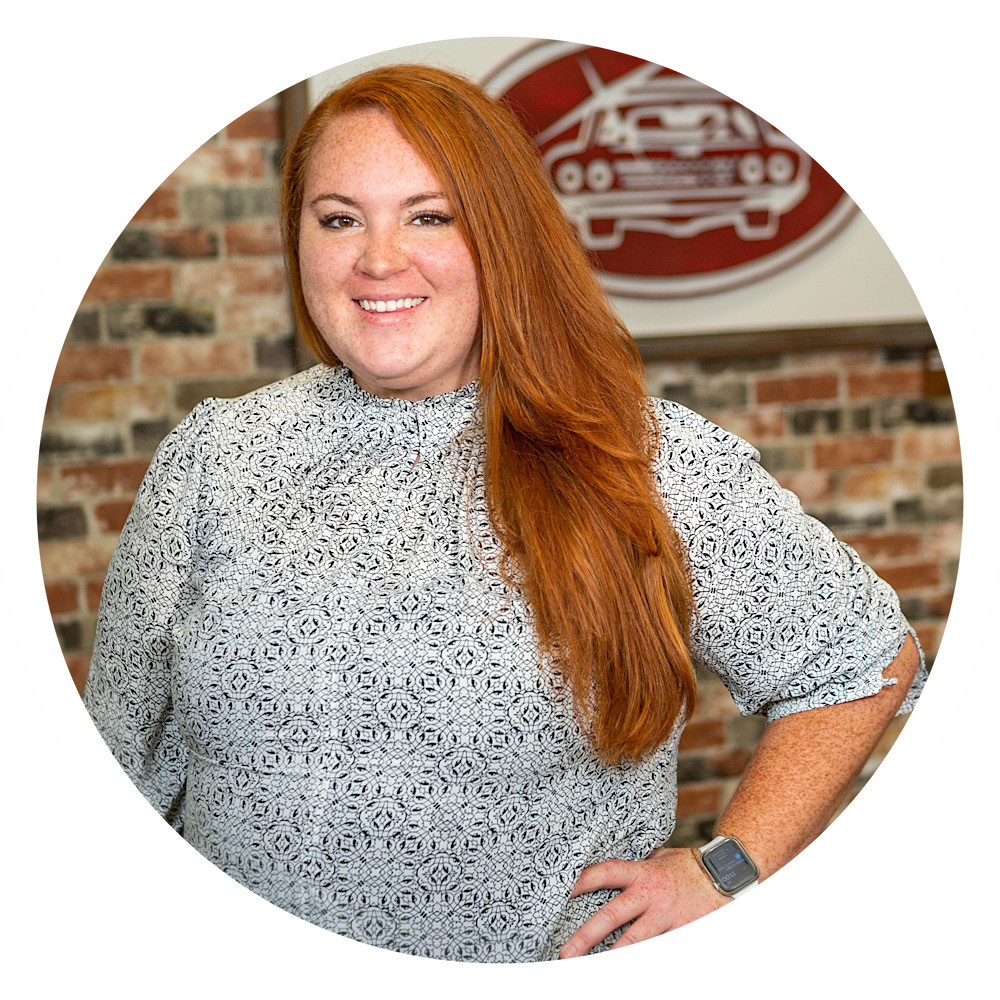 Laurel Caurvina
Executive Manager
Laurel is the Executive Manager with over 10 years of customer service experience. Along with her accounting degree, Laurel is a Certified Service Advisor Manager and Marketing Manager through the Automotive Training Institute. She enjoys learning, community service, playing guitar, attending concerts, visiting historic places, and bringing Ollie (her pup) with her everywhere.
Brian
Service Advisor | Parts Manager
Brian has been an integral part of our business since the beginning. When we first met him, he was our inventory sales representative. Now Brian works full-time with us as a service advisor and parts manager! When he's not at the shop, Brian spends as much time as possible with his family and volunteers in Frederick. Fun Fact: Brian does voiceover work (if you've talked to him, you'll understand!)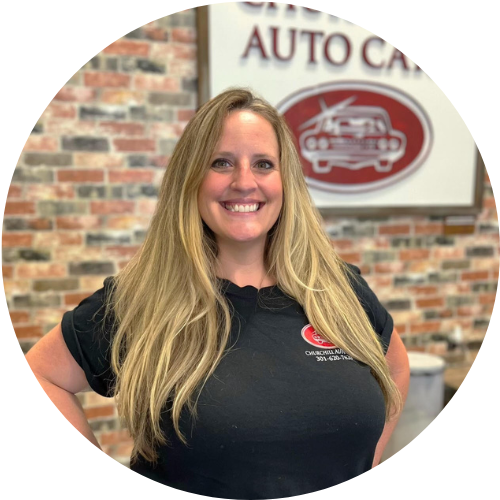 Brandy
Office Manager | Service Advisor Assistant
Brandy and Laurel met through BNI and immediately became friends. She has extensive experience as an office manager and is the most organized person we have ever met! Brandy joined our team in May 2022 and is training to become a service advisor through the Automotive Training Institute. Outside of work, Brandy enjoys spending time with her husband, attending concerts, and is absolutely obsessed with squirrels.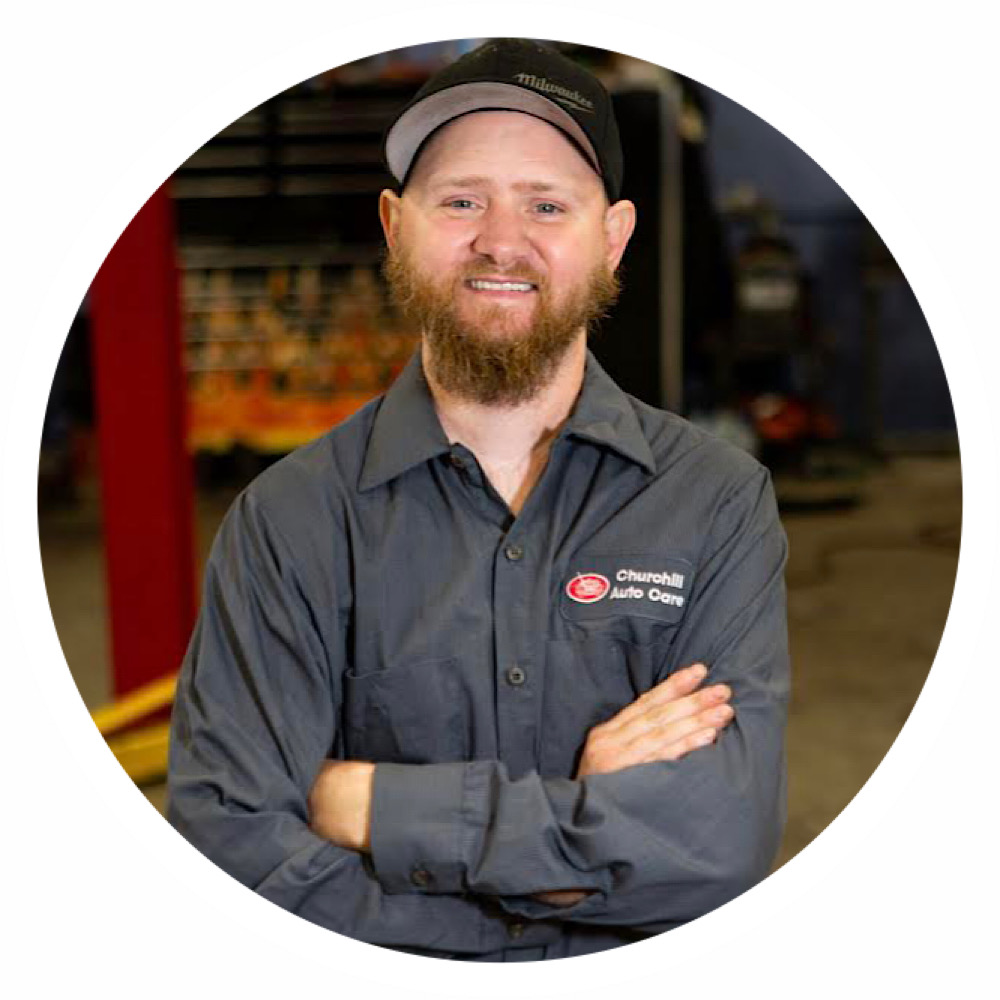 Dave R
Automotive Technician
Dave's experience with vehicles is versatile, but his favorite vehicles to learn about are domestic and Japanese vehicles. He is certified through ASE and Automotive Training Instute, and is a Maryland State Vehicle Inspector. Dave has 15 years of experience and has been with our team since May 2018. He enjoys snowboarding, reptiles, and spending time with his girlfriend, friends, and family.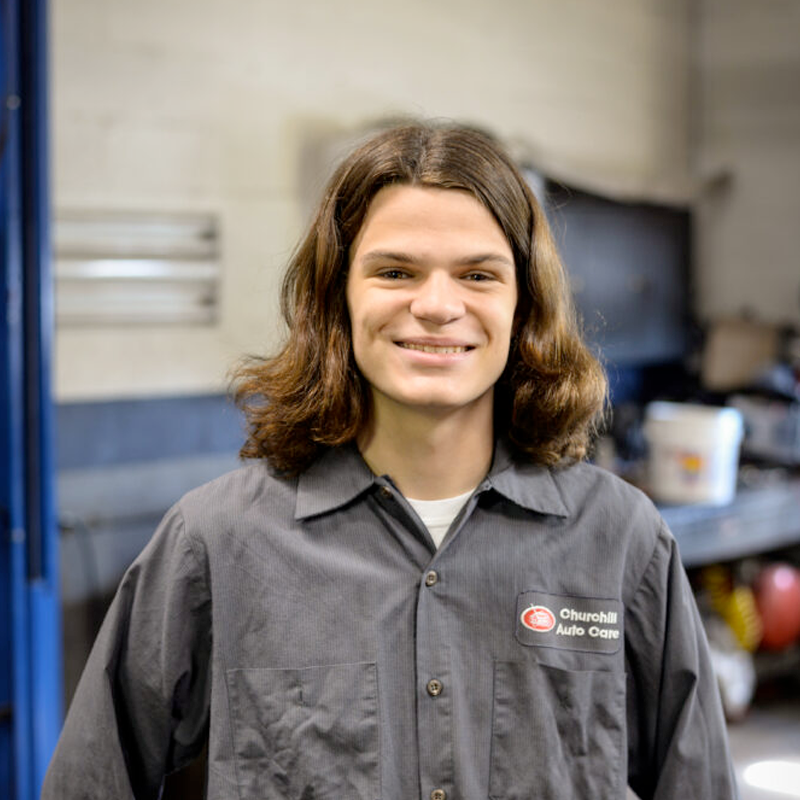 Mikey
Automotive Technician Assistant
Mikey graduated from CTC in Frederick as an automotive technician and is our tire and lube technician. He is currently in college studying engineering, and now works with us in the summers. His parents have been long-time customers of ours, and once he decided to study automotive repair, we were very excited to bring him onboard! He has multiple ASE certifications, and learns more and more every day. In his spare time, Mikey enjoys spending time with friends and family, and trying new things.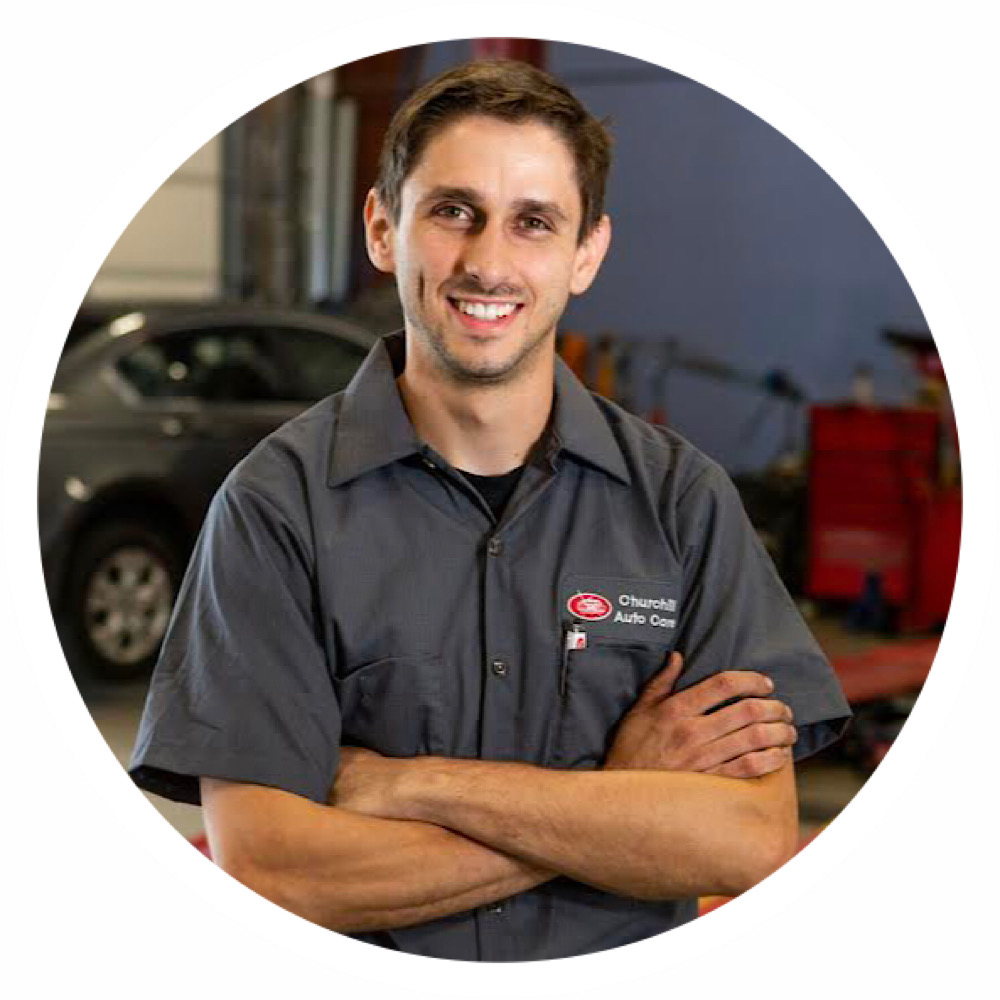 Matt
Automotive Technician
Matt is our Chrysler/Dodge/Jeep guru and is actively training to become a Maryland State Vehicle Inspector. He has 14 years of experience in the automotive industry; with active training through ASE and Automotive Training Institute. Matt enjoys spending time with his wife and adorable son, and loves to travel. He has hiked the Adirondack Mountains!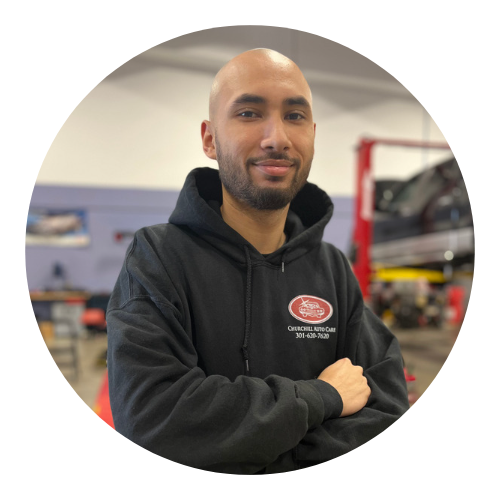 Ezequiel
Automotive Technician Assistant
Ezequiel is our full-time tire and lube technician and started with us in Oct 2022. He is at the beginning of his automotive career and we are excited to help him grow! In his spare time, Zeke enjoys skateboarding, hanging out with friends, and lovin' on his two pups.
Ollie
Customer Greeter
Ollie is the customer greeter. He was adopted by Laurel in 2017 and comes with her to work every day. He is a Certified Good Boy and is trained to shake hands, sit, lay, stay, speak, and is actively training to roll over. He enjoys spending time with his human, eating, sleeping, barking at nothing, and taking trash out of the can to spread around Laurel's office.