About
Churchill Auto Care is owned by Dave Caurvina and his daughter Laurel Caurvina. The business was purchased by this dynamic duo in September of 2014 and aims to provide an excellent automotive repair/maintenance experience to everyone in the Frederick, MD area. Dave has many years of experience as an ASE Certified Master Technician and has been a Maryland State Inspector for over 30 years. He is certified as a Honda and Ford Master Mechanic. Previous to owning Churchill Auto Care, Dave spent his career working for dealerships. He realized he wanted to take care of his customers in a more positive way, by building trust and providing compassion and understanding to each person's needs. Safety of your vehicle and integrity to provide honest reports of your vehicle matter to everyone at Churchill Auto Care.
The employees at Churchill Auto Care are continuously trained to provide an excellent experience and make sure the vehicle is repaired correctly the first time. We provide the best warranty in Frederick, MD – a 36 Month/36,000 Mile Nationwide Warranty through the Technet Program, which also provides our customers with a Roadside Assistance Reimbursement, at no cost! We are always open to questions, so if you need any thing, please don't hesitate to call Dave, Laurel, Haley, or Kaily!
Dave & Laurel have owned Churchill Auto Care since 2014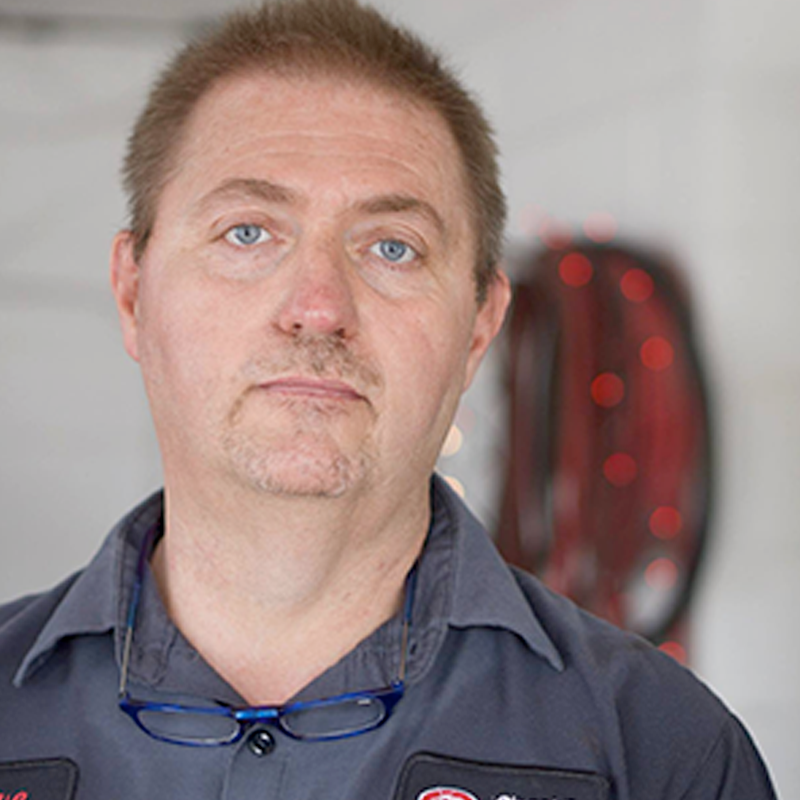 David Caurvina
Owner
Dave (also known as "Laurel's Dad,") is the owner with 35+ years of experience in the automotive maintenance and repair industry. He is a Maryland State Inspector, is ASE Master Certified, and Master Certified in Ford, Honda, and Volkswagen. His hobbies include playing poker, hanging out with family (especially his granddaughter,) telling dad jokes, watching sports, and fishing.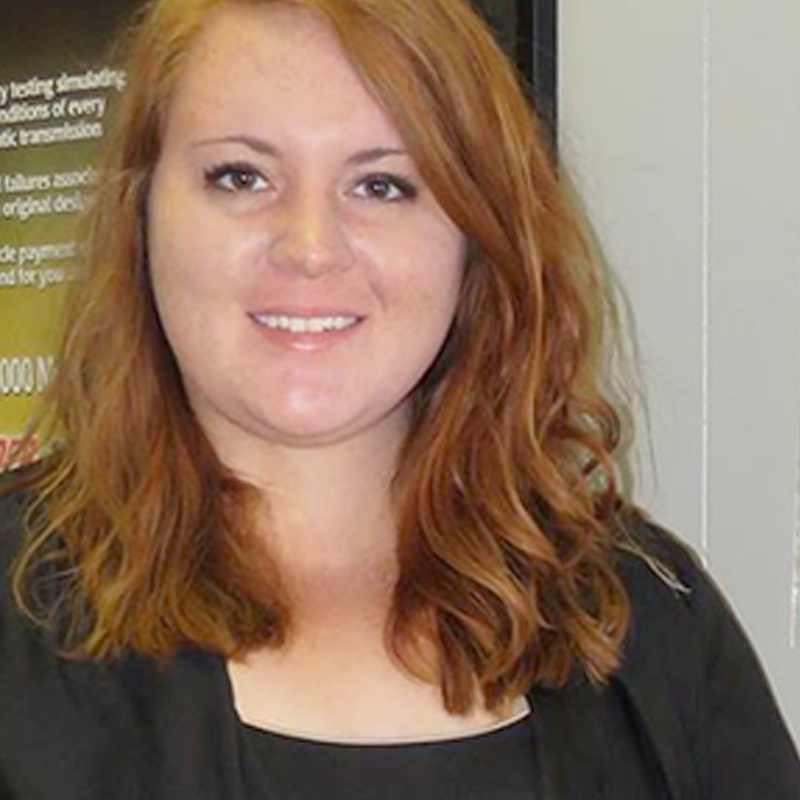 Laurel Caurvina
Executive Manager
Laurel is the Executive Manager with over 10 years of customer service experience. Along with her accounting degree, Laurel is a Certified Service Advisor Manager and Marketing Manager through the Automotive Training Institute. She enjoys learning, community service, playing guitar, attending concerts, visiting historic places, and bringing Ollie (her pup) with her everywhere.
Kaily Small
Customer Service Manager
Kaily is the Customer Service Manager with 10+ years of customer service experience and has been a part of the Churchill Auto Care team since May 2021. She is a Certified Service Advisor through Automotive Training Institute. Kaily enjoys caring for her fish, quality time with her husband and stepson, and playing with her cats Lily and Pumpkin!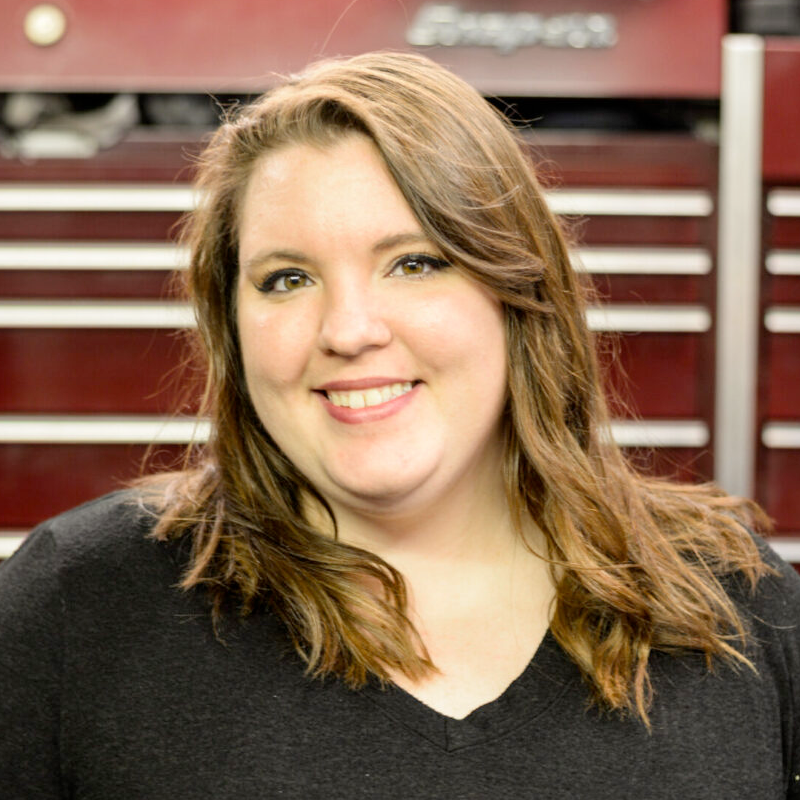 Haley Zimmerman
CSR / Office Administrator
Haley is our Office Administrator and customer service representative! Look familiar? She's Laurel's sister and Dave's first born! Haley has been with us since April 2021, and spends her free time with her husband and their daughter. She creates beautiful cakes on the side as a hobby, so if you need a custom cake, you've found your woman!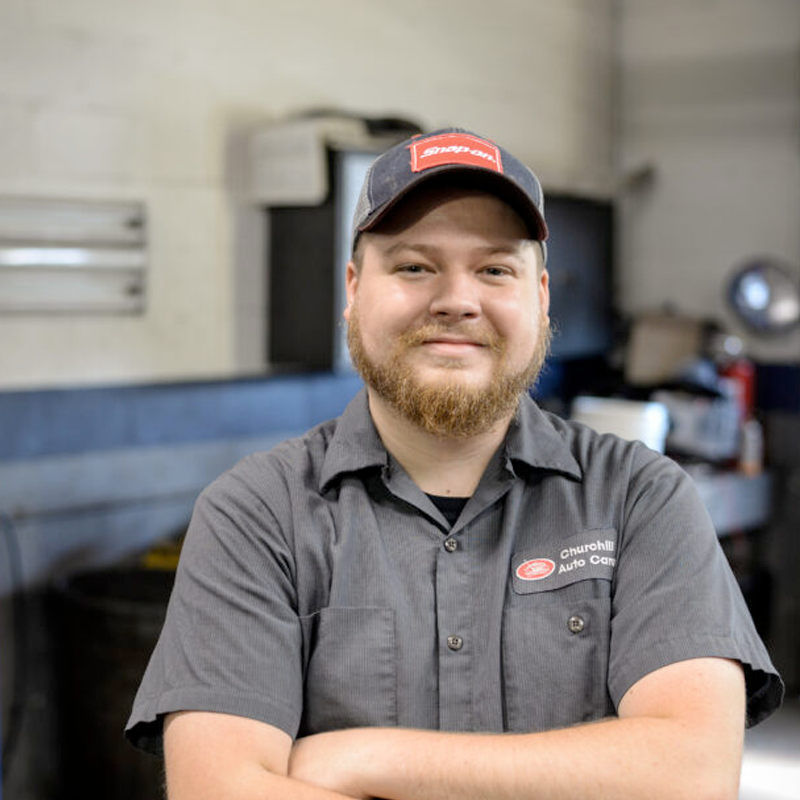 Quay Coposky
Automotive Technician
Quay is an automotive technician assistant, actively training to be a technician through ASE, Technet, Carquest, and Advance Auto courses. Quay has been a part of the Churchill Auto Care team since March 2016. In his spare time, Quay enjoys travelling, spending time with family and friends, memes, and attending concerts.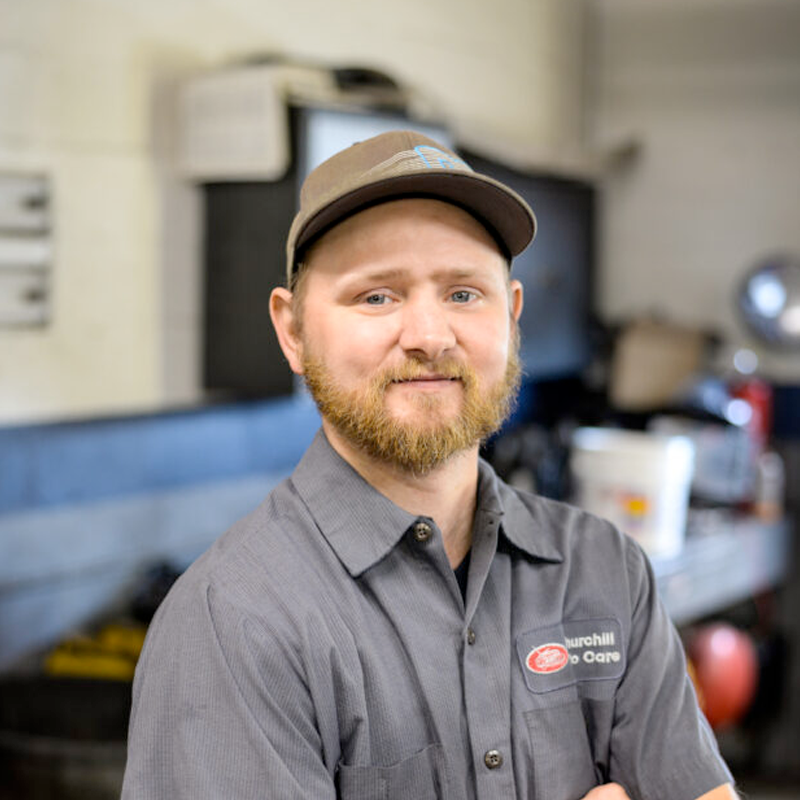 David Ramsburg
Automotive Technician
Dave is an automotive technician, certified through ASE and is actively training to be an ASE Master Certified Technician and a Maryland State Inspector. Dave has 15 years of experience and has been with our team since May 2018. He enjoys snowboarding, reptiles, and spending time with his girlfriend, friends, and family.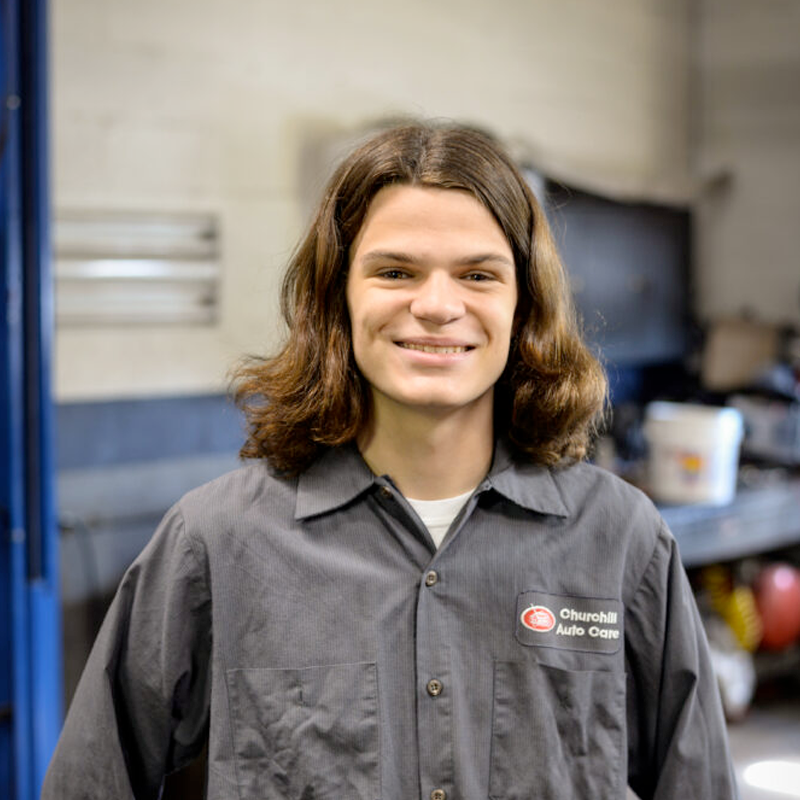 Mikey Cunningham
Technician Assistant
Mikey is the newest member of our team, since January 2020. He is studying at CTC, graduates high school in 2022, and plans on being an Airplane Mechanic. His parents have been long-time customers of ours, and once he decided to study automotive repair, we were very excited to bring him onboard! He has multiple ASE certifications, and learns more and more every day. In his spare time, Mikey enjoys spending time with friends and family, and trying new things.
Ollie
Customer Greeter
Ollie is the customer greeter. He was adopted by Laurel in 2017 and comes with her to work every day. He is a Certified Good Boy and is trained to shake hands, sit, lay, stay, speak, and is actively training to roll over. He enjoys spending time with his human, eating, sleeping, barking at nothing, and taking trash out of the can to spread around Laurel's office.